At the Idaho AGC, we are all about building meaningful relationships within the industry, and that often means creating valuable networking and advertising opportunities for our members.
Whether your goal is networking, brand awareness, building clientele, finding more projects to work on, rewarding your employees, getting engaged in your Association and industry, team building, or something else entirely, the Idaho AGC can help!

Click the brochure image to see our current year's line-up of events and sponsorship opportunities.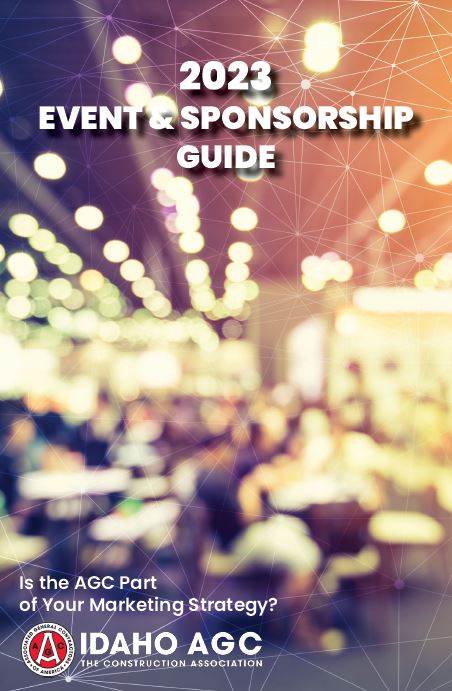 ​
​​​In additional to the in-person networking and branding opportunities offered by our events, companies also have the option of advertising in Idaho AGC print publications and on our website. The Association annually publishes a Membership Directory which is shipped to every member company (rate card here), in addition to publishing a bi-annual magazine, buildingIdaho (rate card here) which is also sent to all members and industry partners free of charge. Advertising space is also available on our website, which is trafficked specifically by those you wish to connect with (rates here).
Have questions about these opportunities? Call Hailey Reyes at 208.472.0463 or email hreyes@idahoagc.org.