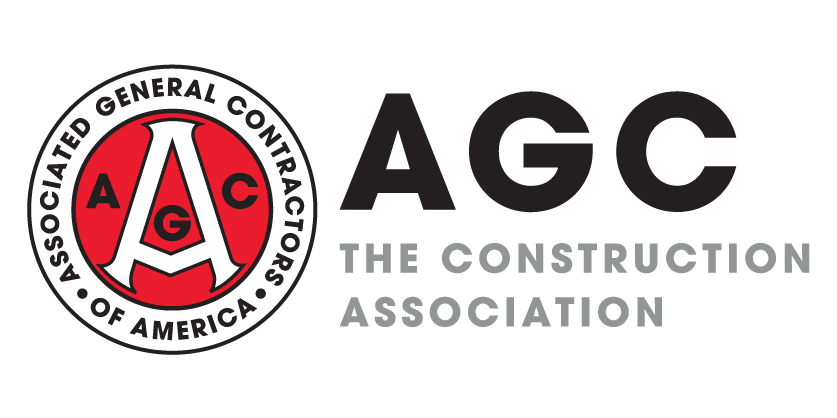 The value of "new construction starts dropped 6% over the month in August" at a seasonally adjusted annual rate from the rate in July, Dodge Data & Analytics reported on Monday. "August's decline breaks a string of three consecutive month-to-month gains. By major sector, nonbuilding construction fell 15% in August, reversing the large increases made in the previous month when several notable projects started. The declines in residential and nonresidential building were milder—falling 1% and 3% respectively in August....Year-to-date through eight months, total construction starts were 5% lower than the same period a year ago due to declines in residential and nonresidential buildings. Nonbuilding construction activity was 3% higher through the first eight months of the year due to gains in electric utilities/gas plants." Chief Economist Richard Branch (who was promoted after Robert Murray retired on August 31) commented, "'the year-to-date activity continued to suggest that this year's levels are easing back from what was seen in 2018—essentially mirroring the slowdown in overall economic growth."'
"U.S. construction costs increased once again in September..., recording the 35th consecutive month" of increases, IHS Markit and the Procurement Executives Group reported on Wednesday. "Both the materials and equipment and subcontractor labor indexes indicated continued price increases...Survey respondents reported increasing prices for 10 out of the 12 components within the materials and equipment sub-index. Within materials, the diffusion index for ready-mix concrete and alloy steel pipe increased relative to last month. Equipment categories such as transformers, turbines, pumps and exchangers also posted increasing prices...Carbon steel pipe prices declined and copper prices stayed flat."
In contrast, New South Supply reported on Wednesday, "Unlike the last few years, price increases continue to be few and far between" with respect to the building materials prices it tracks. "Rebar prices remained flat from August and we expect that to continue over the next month or two....Availability remains solid with most sizes and quantities being available on demand and lead times have held strong at a week or two. The same can be said on reinforcing wire mesh. Mesh continues to be very competitive with ample stock sitting on most of the regional manufacturers' yards....lumber has rebounded from the summer low. Pricing is moving back up from the bottom and we are seeing pricing increases on most species, sizes and grades."
A new report from the Urban Land Institute and PricewaterhouseCoopers, Emerging Trends in Real Estate 2020, covers development and investment prospects for 24 property types in 80 geographic markets, based on both research and surveys. The development prospect rated highest by survey respondents is fulfillment, followed by warehouse, senior housing, moderate-income/workforce apartments and medical office. The lowest-rated prospect is for regional malls, followed by power centers, outlet centers, suburban office and luxury hotels. The survey also covered six "niche" property types: "data centers were the top niche property type in terms of both development and investment," closely followed by infrastructure, then self-storage, development land, timber and agricultural land. The report includes several rankings of geographic markets. Portland, Ore., received the top rating for "development/redevelopment opportunities" based on the "perspective of local market participants," closely followed by Nashville, Austin, Charlotte, Dallas/Fort Worth, Raleigh/Durham, Atlanta and Boise. The lowest rating is for Hartford, followed by Buffalo, St. Louis, Baltimore, Westchester, N.Y./Fairfield, Conn., and Long Island.
The average time from start to completion of apartment buildings rose steadily from 10.4 months in 2013 to 14.4 months in 2018, the National Association of Home Builders (NAHB) reported on September 20, based on an analysis of annual Census Bureau Survey of Construction data. The result is consistent with the Autodesk-AGC 2019 Workforce Survey, in which 44% of respondents said projects have taken longer than anticipated because of staffing challenges.
"Large U.S. cities [those with more than a half million people] collectively lost almost 27,000 residents age 25 to 39 in 2018, according to a Wall Street Journal analysis" of Census Bureau "figures released Thursday that offer fresh signs of cooling urban growth," the paper reported on Thursday. "It was the fourth consecutive year that big cities saw this population of young adults shrink. New York, Chicago, Houston, San Francisco, Las Vegas, Washington and Portland, Ore., were among those that lost large numbers of residents in this age group. The drop in young urban residents last year was smaller than in 2017, when big cities lost nearly 54,000 residents in this age group. But the sustained declines signal a sharp reversal from the beginning of the decade, when young adults flooded into cities and helped lead an urban revival. The 2018 drop was driven by a fall in the number of urban residents between 35 and 39 years old. While the number of adults younger than that rose in big cities, those gains have tapered off in recent years. Separate Census figures show the majority of people in these age groups who leave cities move to nearby suburbs or the suburbs of other metro areas....Among the big cities that gained large numbers of young adults were Los Angeles, Phoenix, San Antonio, San Diego, Austin, Seattle, Denver and Columbus." The movement to suburbs is consistent with NAHB analyses of recent single- and multifamily construction by population density. Recent releases from Census and the National Association of Realtors suggest new, existing and pending single-family sales and single- and multifamily permits and starts have begun to increase. If these trends continue and remain concentrated in suburbs and exurbs, construction of related public infrastructure, schools, libraries and public safety buildings may also benefit.­­­