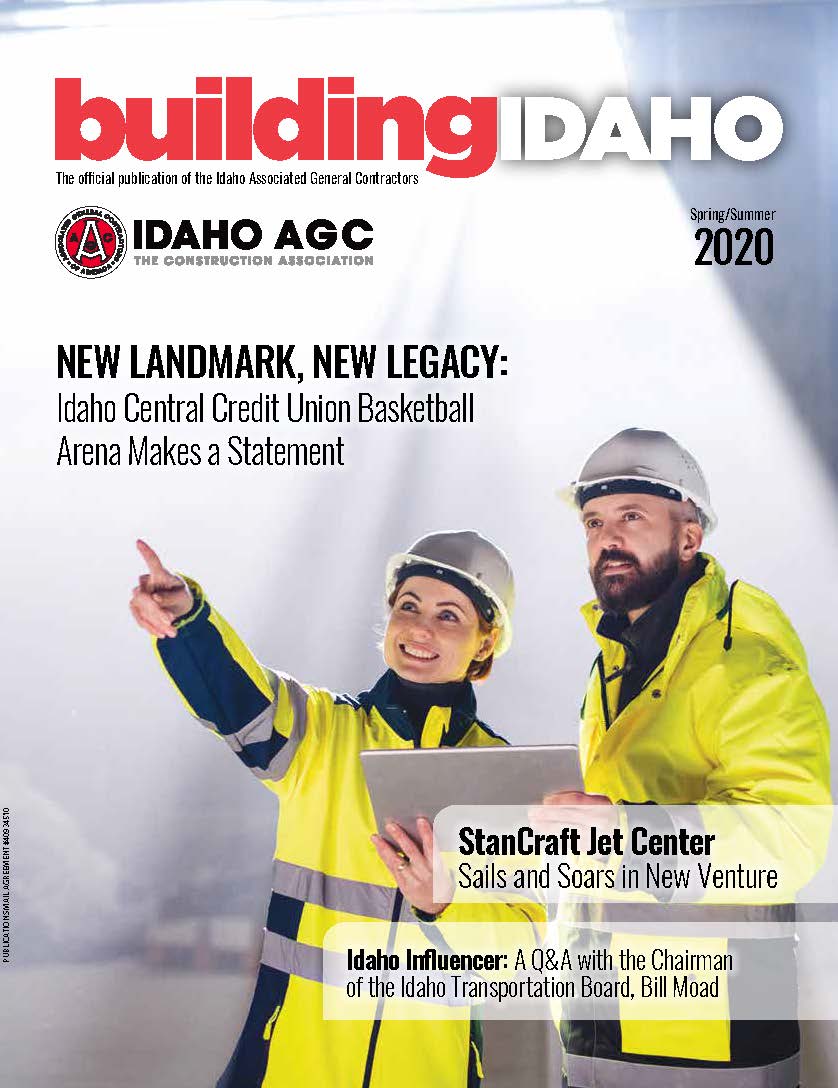 Good news! The Spring 2020 issue of BuildingIdaho magazine should be in your inbox by now. If you are not on the mailing list to receive this FREE bi-annual magazine, you can be added by emailing Hailey Reyes at hreyes@idahoagc.org.
You can also now read the digital version of the magazine by clicking here
Would you like to submit content or recommend article topics for the next issue of BuildingIdaho? Email Hailey at hreyes@idahoagc.org.