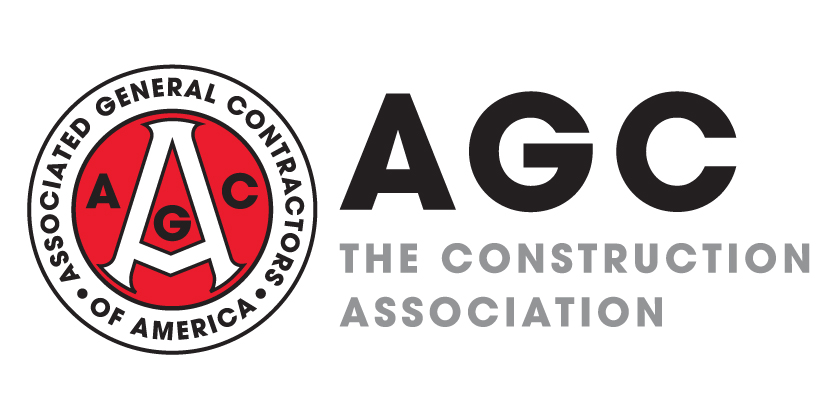 The first impacts of the pandemic on construction spending showed up in the Census Bureau's data for March, posted on Friday. Although total spending put in place increased 0.9% at a seasonally adjusted annual rate from February and 4.7% from March 2019, the increase was concentrated in the volatile residential improvements segment, which jumped by $17 billion (10%) over the month. All other categories—public, private nonresidential and new residential construction—slipped by a combined 0.5% for the month. Notably, spending declined from February in 10 of the 11 private nonresidential categories in Census's press release. The exception was communication construction, which edged up 0.3%, possibly reflecting spending on facilities to meet demand for better connectivity for home-based work, education and entertainment. The private segments with the steepest year-over-year (y/y) declines and some of the steepest for the month all experienced a sharp drop in usage by late March: lodging, -2.2% for the month and -13% y/y; amusement and recreation facilities, -1.9% and -15%, respectively; and private education, -1.6% and -18%. Overall, private nonresidential spending slid 1.3% and 1.8%, respectively Public construction spending increased 0.7% for the month and 7.9% y/y. The largest public segment, highway and street construction, jumped 4.6% and 5.5%, respectively, helped both by mild winter weather and an acceleration of projects in states that allowed contractors to close more lanes or work longer hours as traffic declined. The next-largest segments slipped for the month: education, -0.3% (up 4.9% y/y) and transportation structures, -0.4% (up 6.1% y/y). The latter was pulled down by a 2.8% monthly drop in transit construction as transit systems experienced huge drops in ridership. In contrast, public spending on other land, air and water transportation increased 0.4% for the month and 8.6% y/y; some airports accelerated projects as flights and passengers decreased. New single-family construction fell 2.0% for the month, as potential homebuyers stayed in place. New multifamily construction increased 2.0% for the month, following a jump in starts in recent months. For more perspective on construction trends and outlook, readers can register for a webinar at 2 pm EDT on Thursday, May 7, with the chief economists of AGC, Ken Simonson; the American Institute of Architects, Kermit Baker; and ConstructConnect, Alex Carrick.

Project-tracking firm Industrial Information Resources reported on Friday that its count of 12 categories of industrial project starts dropped 9.8% in the first quarter (Q1) of 2020 from Q1 2019, with an 11% decrease in the value of those starts. The firm reported it "is tracking…nearly $160 billion worth" of "active" U.S. projects "that have been delayed or otherwise affected by covid-19."

Construction employment, not seasonally adjusted, increased y/y between March 2019 and March 2020 in 205 (57%) of the 358 metro areas (including divisions of larger metros) for which the Bureau of Labor Statistics (BLS) provides construction employment data, fell in 99 (28%) and was unchanged in 54, according to an analysis AGC released on Tuesday. The data covered the March 12 payroll period, generally before the pandemic triggered project suspensions and layoffs. (BLS combines mining and logging with construction in most metros to avoid disclosing data about industries with few employers.) The largest gain again occurred in the Dallas-Fort Worth-Irving metro division (10,200 combined jobs, 7%). The largest percentage gain occurred in Lewiston, Idaho-Wash. (23%, 300 construction jobs), followed by Walla Walla, Wash. (22%, 200 combined jobs). The largest job loss occurred Lake Charles, La. (-4,600 construction jobs, -18%), followed by New York City (-3,500 combined jobs, -2%). The largest percentage loss occurred in Laredo, Texas (-19%, -800 combined jobs), followed by Lake Charles. Five metros set new lows for March construction employment; 69 set new highs, in records dating back to 1990.

Total compensation (wages, salaries, and benefits, including required employer payments) for all construction industry employees increased 0.5% in Q1, BLS reported on Thursday. Compensation had increased 0.7% in Q4 2019 and 0.8% in Q1 2019. Wages and salaries in construction also increased 0.5% in Q1, vs. 0.8% in Q4 2019 and 0.7% in Q1 2019. Over the past 12 months, compensation increased 3.1%, compared to 2.8% in the previous 12 months, while wages and salaries rose 3.6% (vs. 2.9%). BLS reported that the "reference date" for the data was March 12. "Response rates for March were comparable with prior releases, and no changes in estimation procedures were necessary" to account f or the pandemic.

Inflation-adjusted gross domestic product (real GDP) fell 4.8% at a seasonally adjusted annual rate in Q1, following a 2.1% gain in Q4 2019, the Bureau of Economic Analysis reported on Wednesday. There were contrasting results for nonresidential and residential investment. Real gross private domestic investment in nonresidential structures (including wells and mines) declined 9.7% (vs. -7.29% in Q4). Real investment in commercial and health care structures decreased by 8.6% (vs. 1.2%); manufacturing structures, -25% (vs. 2.1%); power and communication structures, 3.3% (vs. 5.1%); and other non-mining structures, -19% (vs. -10%). Real residential investment in permanent-site structures soared 27% (vs. 8.9%). Real investment in single-family structures jumped 33% (vs. 16%), while multifamily structures investment decreased 1.0% (vs. -19%). Real government gross investment in structures increased 7.5% ( vs. 5.0%). Federal investment soared 43% for defense structures and 30% for nondefense structures; state and local investment rose 6.2%. The GDP price index increased 1.3% in both periods. The price index for nonresidential structures investment climbed 1.6% (vs. 1.1% in Q4). The price index for residential investment rose 2.0% (vs. 2.4%). The price index for government investment in structures rose 1.8% (vs. 1.6%).