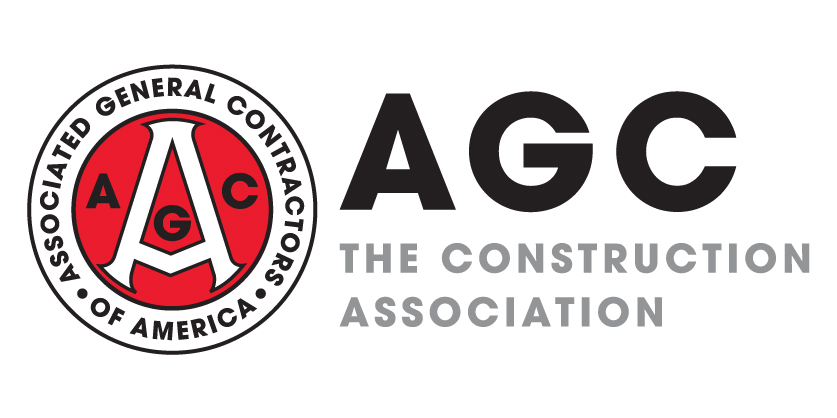 Nonfarm payroll employment in June jumped by 4.8 million, seasonally adjusted, following a 2.7 million gain in May, the Bureau of Labor Statistics (BLS) reported on Friday, based on the payroll period covering June 12. Nevertheless, employment remained 14.7 million below the peak in February. The unemployment rate declined to 11.1%, from 13.3% in May and 14.7% in April, but was more than triple the 3.5% rate in February. Construction employment increased from May to June by 158,000, following a record one-month rise of 453,000 in May and a record drop of 1,018,000 in April. The total in June (7,167,000) was 562,000 (6.2%) less than in February and 330,000 (4.4%) less than in June 2019. The heavy and civil engineering construction segment of the industry lost 9,700 jobs in June and 60,100 jobs (-5.6%) year-over-year (y/y). Nonresidential building construction employment increased by 13,100 for the month but declined by 47,000 jobs (-5.5%) y/y. Employment among nonresidential specialty trade contractors rose by 71,300 in June but decreased by 140,000 (-5.2%) y/y. Residential construction job losses were milder: residential building firms added 19,100 employees in June but lost 21,000 positions (-2.6%) y/y, while residential specialty trade contractors added 64,100 employees last month but lost 63,000 workers (-3.0%) y/y. There were 962,000 unemployed workers whose last job was in construction, not seasonally adjusted, up from 390,000 in June 2019, and their unemployment rate was 10.1%, up from 4.0%. Both figures were the highest June totals since June 2012.
Results from the Census Bureau's ninth Small Business Pulse Survey, released on Thursday with responses from June 21 to 27, were more negative than in the past several weeks. The survey "is intended to provide crucial weekly data on the impact of the COVID-19 crisis on the nation's businesses." The share of firms that added employees (9.4%) was the smallest since May 3-9. The share with a decrease in employees, 10.9%, was little changed from June 14-20 (11.1%). The share reporting supply-chain disruptions increased to 32.1% from 28.7%, after seven consecutive weekly decreases. The share of construction respondents that closed a location for at least one day slid to a series low of 10.5% from 12.1% a week earlier. The share of construction firms that reported "little or no effect on…normal level of operations relative to one year ago" slipped to 21.4% after reaching a series high of 23.5% a week earlier. The percentage who expect that returnin g to normal level would take more than six months climbed from 30.8% to a four-week high of 34.2%, and the share who do not believe their business will return to normal rose to 6.0% from 5.3%. Conversely, the share predicting a return to usual level within three months or less declined to a series low of 20.3% from 23.1% a week earlier.
Construction spending declined for the third-straight month in May to an 11-month low of $1.356 trillion, at a seasonally adjusted annual rate, the Census Bureau reported on Wednesday. The May figure was 2.1% below the April level and 5.9% below the record $1.441 trillion level set in February, but 0.3% higher than in May 2019. The largest dollar and percentage decrease for the month occurred in new single-family housing, which slumped 8.5% from April and 4.4% y/y. New multifamily construction rose 2.3% for the month but slid 5.6% y/y. Residential improvements spending climbed 0.1% and 12%, respectively. Private nonresidential construction spending declined 2.4% for the month and 3.4% y/y. Among the four largest components (in descending order of May 2020 size), power construction fell 3.1% for the month but rose 5.9% y/y; commercial (retail, warehouse and farm) construction, -1.2% and 5.9%, respectively (with warehouse up 11% y/ y and retail down 4.9%); manufacturing construction, -4.1% and -11%; and office construction, -1.1% and -6.0%. Public construction spending increased 1.2% from April and 4.7% y/y. The three largest components each increased in May and y/y: highway and street construction, 2.8% and 1.7%, respectively; education, 0.1% and 3.7%; and transportation, 1.2% and 3.3%.
Past spending data was substantially revised, with the April 2020 total being marked up by $40 billion. Census posted, "With this release, unadjusted data will be revised back to January 2018 and seasonally adjusted data will be revised back to January 2013. In addition, unadjusted monthly and annual estimates for private multifamily residential, private residential, total private, total residential and total construction spending for January 2009 through May 2020 will be revised to reflect changes made to the imputation methodology for the total construction cost of private multifamily residential projects. The changes include the implementation of a more flexible methodology that will accurately reflect changes in the construction cost per unit. For these series, seasonally adjusted data w ill be revised back to January 2004. For more information on this methodology change, see Revision to Multifamily Imputation 2020 FAQ."
"Economic activity in the non-manufacturing sector grew in June after two consecutive months of contraction," the Institute for Supply Management reported today in the latest Non-Manufacturing ISM Report On Business, a monthly survey of purchasing executives. Among 17 surveyed sectors, construction was one of only three that reported an increase in employment in June, six that reported an increase in order backlogs, 15 that reported growth in business activity, 15 that reported growth in new orders, and 14 that reported paying higher prices for materials and services. One construction respondent reported, "Sales have picked up tremendously. Sporadic supply issues. Biggest concern for us is lumber shortages." Among items of importance to construction that were reported down in price were steel products, for the fourth month in a row; personal protective equipment (PPE) and diesel fuel (both of which were also reported up in price by some respondents). Items reported in short supply included PPE, construction labor and subcontractors.