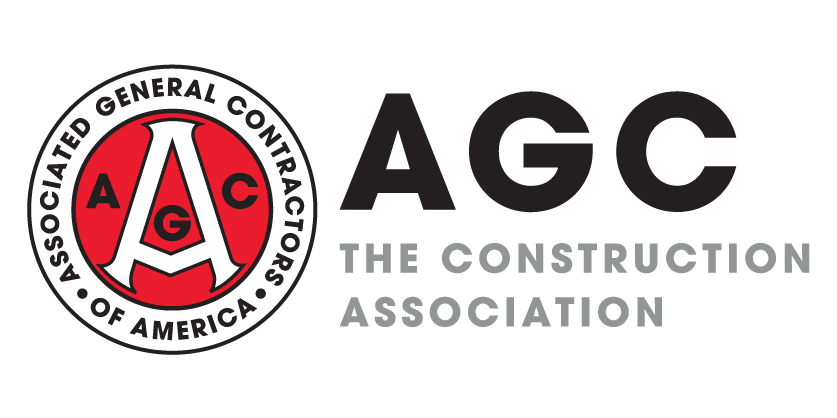 The value of "new construction starts in June advanced 9% from May at a seasonally adjusted annual rate, Dodge Data & Analytics reported on Wednesday. "Through the first six months of 2019, total construction starts on an unadjusted basis were...down 8% from the same period a year ago....'Several features of the first half of 2019 stand out, as shown by the construction start statistics,' [Chief Economist Robert Murray commented.] 'For nonresidential building, the commercial and institutional building segments have stayed close to their 2018 amounts, but manufacturing plant construction has not seen the same number of very large projects that were reported last year. For nonbuilding construction, electric utility starts have witnessed renewed growth after several years of decline, but public works construction was generally lackluster in early 2019 and the dollar amount of new pipeline projects is down considerably from last year. For residential building, single-family housing remains generally flat, adversely affected by affordability constraints. In addition, multifamily housing has lost momentum following its 2018 rebound, yet the occasional strong month like June suggests that this year's multifamily pullback is likely to stay moderate.'"
Other recent reports suggest multifamily construction may be headed for a decline. The National Association of Home Builders noted in a July 19 "Eye on Housing" post, "Apartment completions in [Q4] 2018 were at their lowest point since [Q4] 2013," down 18% from Q4 2017, according to the Census Bureau's latest Survey of Market Absorption. In contrast, Q4 2018 condominium completions were 23% higher than in Q4 2017. "Condominium completions have been trending upwards since 2015, although remain below historic norms." Recent stories in the Wall Street Journal documented numerous luxury condominiums and coops in New York City and Miami that have failed to sell. On July 19, the American Institute of Architects reported that the residential (mainly multifamily) sub-index of its Architecture Billings Index showed responding architecture firms with a primarily residential practice had a decline in billings, on balance, for the fourth month in a row in June.
Inflation-adjusted gross domestic product (real GDP) increased 2.1% at a seasonally adjusted annual rate in the second quarter (Q2) of 2019, following a 3.1% gain in Q1, the Bureau of Economic Analysis (BEA) reported today. There were contrasting results for private and public structures investment. Real gross private domestic investment in nonresidential structures (including wells and mines) declined 11% (vs. a 4.0% gain in Q1). Real investment in commercial and health care structures decreased by 14% (vs. a 7.0% increase); manufacturing structures, -11% (vs. 18%); power and communication structures, -1.8% (vs. 1.9%); and other non-mining structures, -7.2% (vs. -0.1%). Real residential investment in permanent-site structures edged up 0.7% (vs. -11%). Real investment in single-family structures declined for the fifth quarter in a row, by 1.2% (vs. -15%), while multifamily structures investment climbed 9.3% (vs. 4.3%). Real government gross investment in structures jumped 16% (vs. -11%). Federal investment rose 1.6% (-14% for defense structures and 6.9% for nondefense structures); state and local investment increased 17%. The GDP price index increased 2.4% (vs. 1.1% in Q1). The price index for nonresidential structures investment climbed 4.2% (vs. 2.8%). The price index for residential investment rose 1.4% (vs. 2.6%). The price index for government investment in structures rose 6.3% (vs. 1.8%).
Construction consultancy Rider Levett Bucknall reported on July 18 that its U.S. National Construction Cost Index increased by 1.1% from January 1 to April 1 and 5.7% from April 2018. Among 12 cities, year-over-year increases ranged from 2.5% in Los Angeles to 8.8% in Chicago. The index "tracks the 'true' bid cost of construction, which includes, in addition to costs of labor and materials, general contractor and subcontractor overhead costs and fees (profit). The index also includes applicable sales/use taxes that 'standard' construction contracts attract."
"Construction cost increases were widespread in July..., recording the 33rd consecutive month of increases," IHS Markit and the Procurement Executives Group reported on Wednesday. "Both the materials and equipment, and subcontractor labor indexes indicated continued price increases...Survey respondents reported increasing prices for 11 out of the 12 components within the materials and equipment sub-index. The largest increase relative to last month was in copper wire and cable. It was a clear recovery for this material, which had one of the lowest readings in June. Copper wire and cable was no exception: almost every component recovered from May's depressed index figures. Carbon steel pipe stayed in the neutral territory, despite an increase from last month's index figure."
Investment research firm Thompson Research Group reported on July 12 that lettings for highway construction contracts in 15 states that it follows increased 13% from Q2 2018 to Q2 2019. There were notable increases in Colorado, 116%; Maryland, 69%; Iowa, 43%; Texas, 36%; Illinois, 26%; Arizona, 21%; and California, 21%. The firm also noted recent actions in Illinois, Virginia, Ohio and Texas that will add to funding for highways. "We believe the momentum is only in the beginning phase (several states have multi-year tax increases yet to be implemented) and will lead to a busy construction season in 2019." A quarterly survey of suppliers found selling-price increases "over the past 2-3 months" by two-thirds of the aggregates producers it surveyed, one-third of the concrete producers but none of the asphalt producers. Forty percent of the aggregates producers but none of the others "anticipate...additional price increases during the next 2-3 months," ranging from 3% to 8%