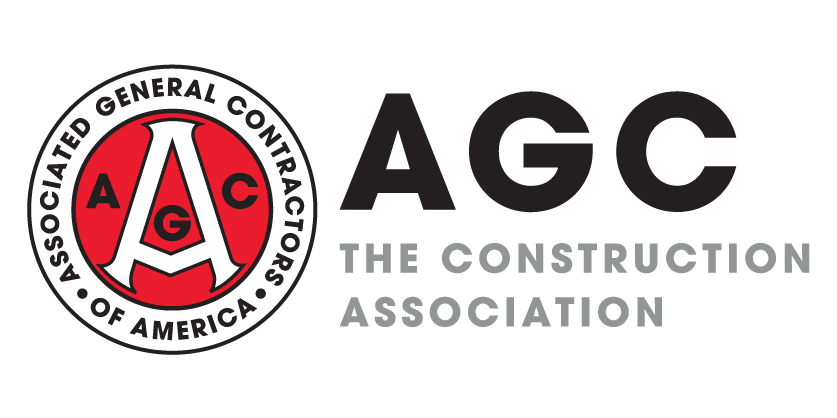 Seasonally adjusted construction employment rose from May 2018 to May 2019 in 39 states and the District of Columbia, declined in 10 states and remained unchanged in Kansas, an AGC analysis of Bureau of Labor Statistics data released today showed. Texas again added the most construction jobs (35,200 jobs, 4.8%), followed by California (32,200, 3.8%), Florida (28,000, 5.2%), Arizona (17,300, 11%) and Nevada (15,200, 17%). West Virginia again added the highest percentage of construction jobs (27%, 9,900 jobs), followed by Nevada, Arizona, North Dakota (11%, 2,800), Wyoming (11%, 2,100) and Alaska (10%, 1,600). Construction employment reached new highs (in records dating back to 1990) in four states: Oklahoma, Oregon, Texas and Washington. The largest job construction job losses over the year again occurred in Louisiana (-9,100, -6.0%) and South Carolina (-3,100, -3.0%), followed by Maryland (-2,400, -1.5%), Mississippi (-1,700, -3.8%), Maine (-1,200, -4.1%) and Missouri (-1,200, -1.0%). Louisiana also had the steepest percentage loss, followed by Vermont (-5.9%, -900 jobs), Maine, Mississippi and South Carolina. Construction employment rose from April to May in 31 states and D.C., fell in 17 states and was unchanged in Alaska and Idaho. (AGC's rankings are based on seasonally adjusted data, which in D.C., Hawaii and Delaware is available only for construction, mining and logging combined.)
The value of "new construction starts in May climbed 10% from April" at a seasonally adjusted annual rate, Dodge Data & Analytics reported on Thursday. "The increase continues the double-digit swings that were reported during the previous two months, when a 16% hike for total construction starts in March was followed by a 15% decline in April. Each of the three main construction sectors contributed to May's 10% gain. Nonbuilding construction rebounded 32% after depressed activity in April, lifted by an especially strong amount of new power plant starts and an $800 million light-rail project in the Minneapolis area. Nonresidential building improved 7%, supported by groundbreaking for two very large manufacturing plant projects. Residential building edged up 2%, with modest gains for both single-family housing and multifamily housing. Through the first five months of 2019, total construction starts on an unadjusted basis were...down 9% from the same period a year ago. On a 12-month moving total basis, total construction starts for the 12 months ending May 2019 were 2% below the amount reported for the 12 months ending May 2018."
The Architecture Billings Index (ABI) "remained essentially flat in comparison to the previous month," with a seasonally adjusted reading of 50.2 in May and 50.5 in April, the American Institute of Architects (AIA) reported on Wednesday. The ABI measures the percentage of surveyed architecture firms that reported higher billings than a month earlier, less the percentage reporting lower billings; scores below 50, on a 0-100 scale, suggest billings decreased overall. "'The last four consecutive months, firm billings have either decreased or been flat, the longest period of that level of sustained softness since 2012,' said AIA Chief Economist Kermit Baker....'While both inquiries into new projects and the value of new design contracts remained positive, they both softened in May, another sign the amount of pending work in the pipeline at firms may be starting to stabilize.'" Scores (based on three-month moving averages) varied by practice specialty: residential (mainly multifamily), 46.0, down from 46.4 in April; institutional, 48.0, down from 48.4; commercial/industrial, 53.0, up from 49.9; and mixed practice, 55.4, up from 53.6.
Housing starts (units) in May slipped 0.9% at a seasonally adjusted annual rate from April and 4.7% y/y from May 2018, the Census Bureau reported on Tuesday. Multifamily (five or more units) starts jumped by 14% over both periods. Single-family starts decreased 6.4% for the month and 13% y/y. Residential permits edged up 0.3% for the month but dipped 0.5% y/y. Multifamily permits declined 3.7% for the month but increased 4.2% y/y. Single-family permits rose 3.7% for the month but decreased 3.3% y/y. Despite the inconsistent results, multifamily permits in the first five months of 2019 combined total 176,800, 2.9% ahead of the same period in 2018 and 20% higher than year-to-date starts, implying there a substantial backlog of projects that may break ground later in the year.
"Cities with fewer than 200,000 residents grew faster than larger metropolises between 2017 and 2018 as high housing prices chased many people away from big cities and their closest suburbs,...according to a Stateline analysis of U.S. Census Bureau estimates," Stateline Daily reported on June 13. "The biggest cities grew by a collective 326,000 people, less than half the number earlier in the decade, and less than the number for smaller cities — 421,000 for cities with populations between 10,000 and 50,000. And small towns of fewer than 10,000 people grew more quickly than earlier in the decade, attracting more than 142,000 new people last year....driven in part by retirees seeking affordable housing."
Toll financing for highway construction appears to be winning wider acceptance. The International Bridge, Tunnel and Turnpike Association's newsletter, "Tolling Points," on Tuesday listed articles describing actions to expand tolling authority or specific projects in Alabama, Connecticut, Florida, Maryland, Michigan, North Carolina, Texas and Virginia. Toll projects are also under way or under discussion in California, Colorado, Illinois, Indiana and Kentucky.