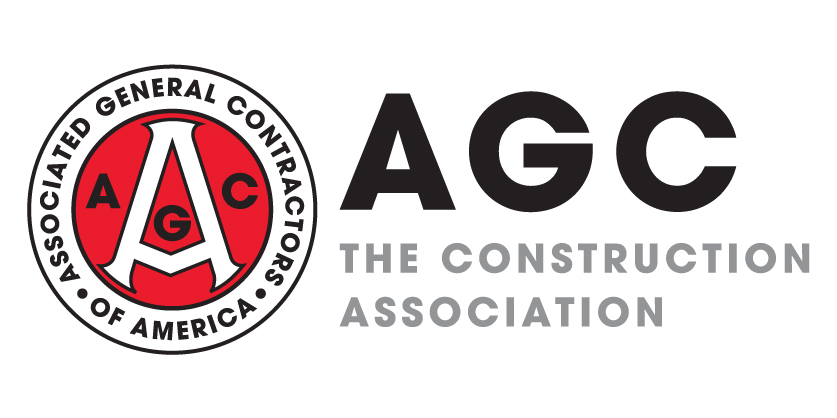 Construction employment, not seasonally adjusted, increased between April and May in 329 (92%) of the 358 metro areas (including divisions of larger metros) for which BLS provides construction employment data, decreased in 14 (4%) and was unchanged in 15, according to an analysis AGC released today. (BLS combines mining and logging with construction in most metros to avoid disclosing data about industries with few employers; AGC assumes the construction-only percentage change in these metros equals the combined change.) Although on average, more than three-fourths of metros add construction jobs in May, this year's increases were the most widespread in the 31-year history of the data, beginning in 1990. Nevertheless, only 73 metros (20%) added construction jobs year-over-year from May 2019, compared to 259 metros with decreases, a sign that the March-to-April decline in jobs outweighed the April-to-May recovery in most metros. Eight of the 10 largest one-month percentage gains occurred in Michigan, led by the Warren-Troy-Farmington Hills division (90%, 20,900 combined jobs), indicating the extreme impact of the state's shutdown in March and re-opening by early May. (Employment data are based on payroll periods covering the 12th of the month.) The largest number of jobs was added in Seattle-Bellevue-Everett (28,600 construction jobs, 44%), an area that had experienced one of the earliest coronavirus outbreaks. The largest one-month percentage loss occurred in Winston-Salem, N.C. (-6%, -600 combined jobs). Midland, Texas had the largest monthly job loss (-1,400 combined jobs, -4%), reflecting the collapse of oil drilling in the Permian Basin of Texas and New Mexico. Twenty-four metros set new highs for May; 26 set new lows.
The American Institute of Architects reported on Wednesday, "Business conditions at architecture firms remained extremely poor for the third consecutive month in May." While the Architecture Billings Index (ABI) score of 32.0 for the month was higher than in April (29.5), "it still indicates that the majority of firms saw their billings decrease yet again (any score below 50 indicates declining billings). Indicators of future work remained grim as well, and while a larger share of firms reported an increase in inquiries into new projects in May than in April [the inquiries score rose from 38.4 to 38.0], most firms still saw a decline. In addition, the value of new signed design contracts remained at a near record-low level [33.1, up from 27.6 in April], as firms indicated that clients are still extremely hesitant to sign on the dotted line for new work at this time." ABI scores by practice specialty (based on three-month moving averages) were all near record lows in May: institutional, 35.7 (down from 37.1 in April); residential (mostly multifamily), 34.8 (up slightly from 34.3); mixed, 28.5 (up slightly from 28.1); and commercial/industrial, 24.8 (down from 26.4). AIA says, "The ABI serves as a leading economic indicator that leads nonresidential construction activity by approximately 9-12 months." During and after the last recession, the ABI was below 50 from February 2008 through October 2010, then fluctuated above and below 50 through September 2012 before moving above 50 for most months until March 2020.
The Census Bureau on Thursday released the results of its eighth Small Business Pulse Survey, with responses from June 14 to 20, that "is intended to provide crucial weekly data on the impact of the COVID-19 crisis on the nation's businesses." Results were mixed compared to the past several weeks. The share of firms that added employees (10.0%) was slightly below that of the previous five weeks (10.1%-11.5%). The share with a decrease in employees, 11.1%, edged up from 10.0% in the June 7-13 week. The share reporting supply-chain disruptions decreased for the seventh week in a row, to 28.7%, from 29.8%. The share of construction respondents that closed a location for at least one day slid to a series low of 12.1% from 14.4% a week earlier. The share of construction firms that reported "little or no effect on…normal level of operations relative to one year ago" rose again to a series high of 23.5% from 21.5% a week earlier. The percentage who expect that returning to normal level would take more than six months ticked up to 30.8% from 29.9% a week earlier, and the share who do not believe their business will return to normal rose to 5.3% from 4.0%. Conversely, the share predicting a return to usual level within three months or less declined, to 23.1% from 25.6%.
The second-quarter (Q2) 2020 USG Corporation + U.S. Chamber of Commerce Commercial Construction Index "reveals a drop in contractors' confidence and outlook for their industry during the COVID-19 pandemic—but also that construction is well-positioned for recovery and positive change," the Chamber reported on June 23. "Survey results were collected in April, at the height of shutdown restrictions, causing the overall Index to plunge from 74 in Q1 to 56 in Q2. Two of the Index's main indicators—confidence in new business and revenue expectations—both fell 26 points, to 50 and 44, respectively, revealing the severe impact of the coronavirus pandemic on the construction industry." Only 16% of contractors "express high confidence in the market's ability to provide new business opportunities in the next 12 months (down from 54% in Q1). Meanwhile, the percentage expecting to see their revenues decrease in the next 12 months spiked" from 2% to 21%....87% of contractors "report they are experiencing delays due to the coronavirus outbreak. Also, 87% expect delays to continue into the summer and 73% expect delays will remain in the fall. However, contractors become less concerned about delayed projects as they look to the future. In April, over a third (35%) of contractors reported that at least 75% of their projects were delayed. Asked to look three months ahead, only 16% of contractors expected the same. Looking six months ahead, only 8% expect at least 75% of their projects to be delayed." In addition, 83% "say their revenue will increase or remain about the same in the next year. And three in four contractors say they have moderate or high confidence that the next year will bring sufficient new business opportunities. [One] in three contractors (32%) plan to hire more workers in the next six months, while nearly half (48%) believe their workforce will stay the same. Only 15% expect to employ fewer workers."