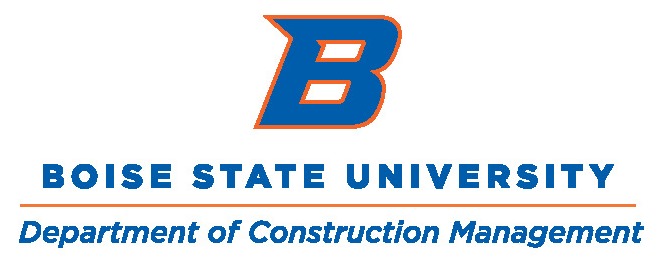 The Boise State University Construction Management department recently took 5 teams, 39 students, to Sparks, Nevada for the 2019 annual Associated Schools of Construction (ASC) student competition. Each team had a wide array of students in terms of industry experience and education level. Boise State teams competed in the Heavy Civil, Design Build, Commercial, Concrete Solutions, Project Management, and Alternates competitions. The Feb 6-9 ASC event hosted 197 teams from 53 colleges and universities across the nation in both regional and open categories.
During the competition, teams met with industry problem sponsors and were presented with problem statements and accompanying plans and specifications. Teams had about 18 hours to develop and prepare solutions including a detailed estimate, project schedule, staffing, safety, and sustainability plans. Each team's experience, approach to pre-construction and construction phases of the project and ability to respond to deliverables are critical in the grading process.
The following day, teams made a formal presentation of their solution to the professional constructors who worked on the actual projects. The additional requirement to verbally and visually present their solutions to, and answer questions from, the problem sponsors required strong teamwork and sharp communications skills. Awards are given to teams that exhibit the most comprehensive approach to all aspects of the project.
Boise State teams brought home trophies in three of the competitions, 1st place in Commercial, 2nd place in Concrete Solutions, and 3rd place in Design Build.