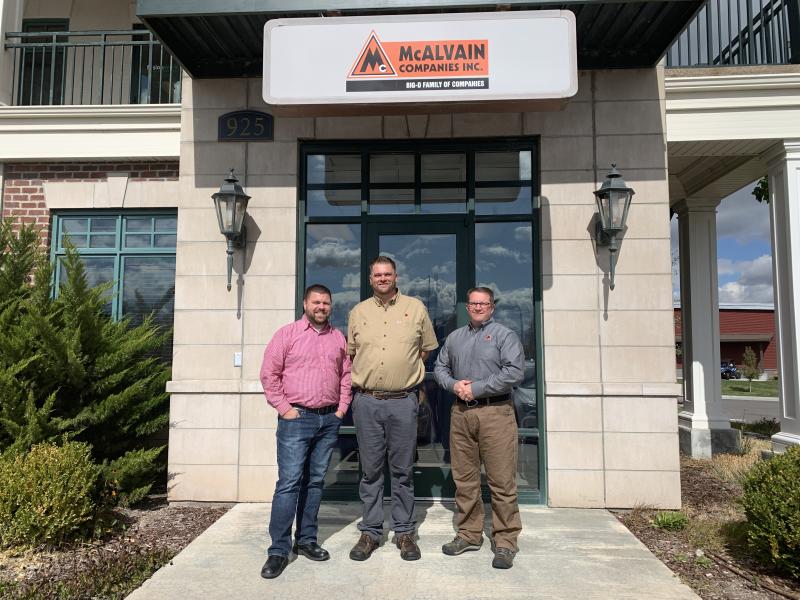 BOISE, IDAHO – October 10, 2019 — McAlvain Companies, Inc. (www.mcalvain.com) has announced a new office location in Idaho Falls, Idaho. The office is a collaboration with its sister company Big-D Construction (www.Big-D.com). With combined annual revenues exceeding $1.5 billion, McAlvain and Big-D have built many successful projects across the Northwest and throughout the US. Both have established deep roots in Eastern Idaho over the last twenty years. Notable Eastern Idaho projects include The Broadway, Edwards Cinemas Grand Teton 14, and Marriott SpringHill Suites.
"This new office will enable McAlvain to further expand its services to the Eastern portion of our State. Our loyal clients have inspired and urged us to make this decision. And our many employees who live in eastern Idaho are excited about our investment and strategic growth in this important part of our State," said Torry McAlvain, CEO.
About McAlvain Companies, Inc.
McAlvain is a third-generation Idaho-born and independently managed general contractor, providing General Construction Services, Design/Build and CMAR services throughout the northwest. McAlvain also continues to be one of the largest self-performing structural/architectural concrete placement companies in the region. McAlvain Companies, Inc., is headquartered in Boise, Idaho and is a Big-D Company.
Location:
925 S Utah Ave., Idaho Falls, Idaho 83402
Additional Resources:
McAlvain Companies, Inc. https//www.mcalvain.com
McAlvain Companies, Inc. Facebook: https://www.facebook.com/TeamMcAlvain
McAlvain Companies, Inc. Twitter: @TeamMcAlvain
McAlvain Companies, Inc. Linkedin: https://linkedin.com/company/TeamMcAlvain
McAlvain Companies, Inc. Instagram: TeamMcAlvain