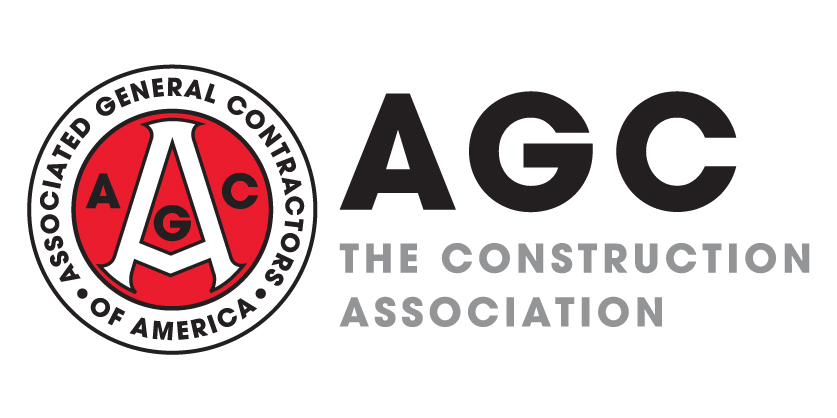 Evidence is mounting rapidly as to the damage from the pandemic to the economy and construction. "Economic activity contracted sharply and abruptly across all regions in the United States as a result of the COVID-19 pandemic," the Federal Reserve reported on Wednesday in the latest "Beige Book," a summary of informal surveys of businesses in the 12 Fed districts from late February to April 5. (Districts are referenced by the names of their headquarters cities.) Comments relevant to construction included the following. Boston: "steep declines in [commercial] construction activity." New York: "Businesses in construction…noted declines in their selling prices…New construction starts have essentially fallen to zero, and ongoing construction projects have paused, except where considered essential." Philadelphia: "Philadelphia's commercial real estate construction fell 70% by the end of March—some contractors have no projects. After initially being shut down in Pennsylvania, commercial construction was allowed an exemption. Unfortunately, worker attendance is less than 50% on some projects. …deals already in the works have been finalized, but fewer new projects ar e coming forward now." Cleveland: some "construction contacts said that supply chain disruptions may push prices up for some materials….Nonresidential builders reported that work continued on large projects that were underway in areas that allowed it, but they have seen some job postponements and cancellations." Richmond: "Existing construction projects continued, but new construction starts declined." Chicago: "Nonresidential construction activity was little changed. Contacts indicated that, as with residential construction, most projects were continuing. A contact in southern Wisconsin reported greater demand from restaurants for remodeling work as owners anticipated eventually reopening." Minneapolis: "Commercial construction fell since the last report, though some underlying optimism remained….Producers of construction materials reported disruptions in demand as construction activity was curtailed in some regions." Kansas City: "Selling prices held steady for construction supplies after rising in the previous survey period. [Commercial] construction underway and [completions] declined." Dallas: Manufacturing "firms noted delaying large construction projects." San Francisco: "Prices for building materials declined moderately on balance as new construction projects were put on hold….In Southern California, major infrastructure projects proceeded amidst the statewide shelter-in-place order though some reports emphasized that continuation depends on maintaining a healthy workforce. In the Mountain West, commercial projects generally proceeded though new project proposals declined noticeably."
The value of construction starts, not seasonally adjusted, plunged 20% year-over-year (y/y) in March from March 2019, ConstructConnect reported on Tuesday, with nonresidential building starts down 45%, residential starts down 9.7%, but civil starts up 25%. On Thursday, the Census Bureau reported mixed results for housing starts (units) and residential permits in March. Starts increased 1.4% y/y at a seasonally adjusted annual rate from March 2019, with single-family starts up 2.8% but multifamily (five or more units) starts down 3.9% y/y. However, from February to March, starts plummeted 22%, with single-family starts down 17% and multifamily down 32%. Permits increased 5.0% y/y, with single-family permits up 8.7% and multifamily down 3.6%. For the month, permits fell 6.8%, with single-family permits down 12% and multifamily up 5.2%.
On April 13, the Airport Consultants Council announced "initial results of an association-wide survey of the immediate impacts from the COVID-19 pandemic on capital development projects that are active or planned at airports throughout the United States. [Of the more than 80 responding companies, 90%] have experienced delays or cancellations of projects, with 21%...experiencing major delays[; 72%] report reductions in project advertisements, with 18% reporting significant reductions."
The Small Business Administration announced on Thursday that 1.66 million Paycheck Protection Program loans, totaling $342 billion (plus "the amount required for reimbursement to lenders"), had been approved. Out of 20 sectors, construction firms received the largest amount ($44.9 billion), closely followed by professional, scientific and technical services ($43.3 billion), although the latter sector had more loans approved (208,400 vs. 177,900). There were more than 700,000 construction establishments with 500 or fewer employees (the size limit for PPP loans) in 2017, Census Bureau data show, implying that about one-fourth of eligible firms received loans. (Nearly all construction firms have only one establishment.) AGC's April 6-9 survey found that 74% of 830 respondents had either applied (64%) or intended to apply (10%) for PPP loans.
Seasonally adjusted construction employment increased from March 2019 to March 2020 in 41 states, declined in seven states and the District of Columbia, and held steady in Delaware and Alaska, an AGC analysis of Bureau of Labor Statistics (BLS) data released on Friday shows. (The "reference" period for the data was the week of March 12, when there were still few coronavirus-related layoffs.) The largest y/y gains in construction jobs again occurred in Texas (26,100 jobs, 3.4%) and Florida (26,000, 4.6%). The largest y/y percentage gain again occurred in New Mexico (11%, 5,300 jobs), followed by Montana (7.9%, 2,300). The largest y/y construction job losses again occurred in Louisiana (-7,800 jobs, -5.3%) and West Virginia (-3,900, -10%). The largest percentage loss occurred in West Virginia. Construction employment rose from February to March in 24 states, decreased in 20 and D.C., and was flat in six states. Employment reached a new high (in records back to 1990) in seve n states: Idaho, Kansas, Massachusetts, New York, Oregon, South Dakota and Washington. (AGC's rankings are based on seasonally adjusted data, which in D.C., Hawaii and Delaware is available only for construction, mining and logging combined.)