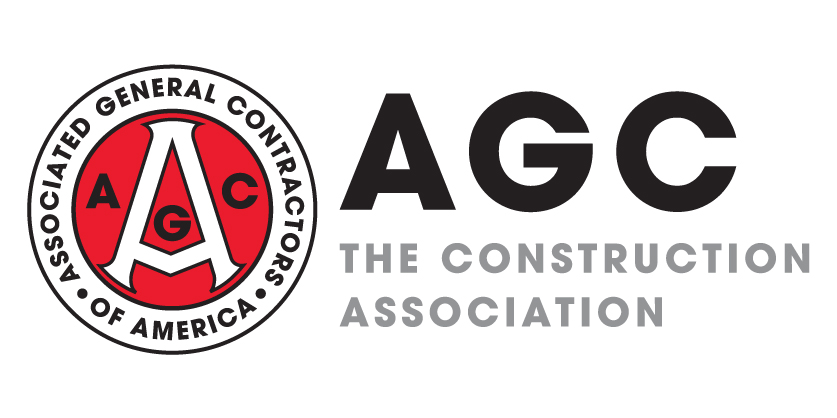 Seasonally adjusted construction employment increased from December 2018 to December 2019 in 34 states and the District of Columbia and declined in 16 states, an AGC analysis of Bureau of Labor Statistics (BLS) data released on Friday shows. The largest additions of construction jobs occurred again in Texas (55,900 jobs, 7.4%), California (31,300, 3.6%) and Florida (25,500, 4.6%). The largest percentage increases occurred in Maine (11%, 3,100 jobs), followed by New Mexico (11%, 5,100) and Utah (8.6%, 9,000). Construction employment reached new highs (in records dating back to 1990) in Oregon, Texas, Utah and Washington. Ohio lost the most construction jobs in 2019 (-9,000 jobs, -4.0%), followed by Louisiana (-7,000, -4.8%), Minnesota (-3,600, -2.8%), Connectic ut (-3,400, -5.5%), West Virginia (-3,400, -7.2%) and Pennsylvania (-3,300, -1.3%). The largest percentage loss occurred in Wyoming (-9.5%, -2,100 jobs), followed by West Virginia, Connecticut and Louisiana. Construction employment rose from November to December in 29 states, was flat in five and decreased in 16 states and D.C. (AGC's rankings are based on seasonally adjusted data, which in D.C., Hawaii and Delaware is available only for construction, mining and logging combined.)
The value of new construction starts plunged 21% from November to December at a seasonally adjusted annual rate, Dodge Data & Analytics reported on January 20. "The sharp decline was largely a response to hefty gains posted in November's utility and manufacturing sectors. When removing the influence of these two very volatile sectors, total construction starts only fell 3% in December. By major sector, nonresidential building starts fell 20% in December, while nonbuilding starts dropped 41%, and residential starts lost 4% over the month." Total starts for 2019 were "essentially flat when compared to 2018…Removing the massive 112% gain in utility starts from the total would result in total construction declining 3% from the previous year….When removing that category from total nonbuilding, starts were down 8% for year. Environmental public works g ained 4% in 2019, while miscellaneous nonbuilding fell 19%. Highway and bridge starts were down 8% for year….For the full year, nonresidential building starts fell 1%. Commercial building starts rose 6% last year due to gains in warehouses and offices, while institutional starts fell 5% with activity in all major categories seeing a pull back. Manufacturing starts fell 15% in 2019….For the full year, residential starts were 3% lower than in 2018. Single-family starts ended 2019 down 1%, while multifamily starts lost 7% for the year."
Nonresidential building construction is expected to increase 1.5% in 2020 and 0.9% in 2021 in current dollars (that is, not adjusted for inflation), according to the average (mean) of eight forecasts included in the American Institute of Architects (AIA)'s Consensus Construction Forecast, released today. The average forecast for commercial construction is for growth of 0.6% in 2020 (including office space, 3.0%; retail -1.3%; hotels, 0.7%). The average forecast for industrial construction is for 0.3% growth in 2020. The average for institutional construction is 2.9% (including healthcare facilities, 3.4%; education, 3.9%; religious, -1.95; public safety, 7.2%; amusement and recreation, -1.8%).
There were 214,000 job openings in construction at the end of November, a 23% decline from the November 2018 total of 279,000, but still the second-highest November total in the series' 19-year history, BLS reported on January 17 in its latest Job Openings and Labor Turnover Survey (JOLTS) release. Contractors hired 312,000 employees in November, not seasonally adjusted, an increase of 22,000 (7.6%) from a year earlier and the largest November total since 2006. Layoffs and discharges totaled 270,000, an increase of 42,000 (18%) from a year earlier and the largest November total since 2012. If sustained, the rise in layoffs and the drop in openings could suggest contractors are having less difficulty filling positions. However, the 2020 AGC-Sage Hiring and Business Outlook Survey, released on December 18, found that 81% of respondents reported difficulty filling positions in 2019, while 65% expect as much or more difficulty in 2020. Nevertheless, 75% expect to add workers.
The Architecture Billings Index (ABI) increased from 51.9 in November to 52.5 in December, AIA reported on Wednesday. The ABI measures the percentage of surveyed architecture firms that reported higher billings than a month earlier, less the percentage reporting lower billings. Any score below 50 (on a 0-100 scale) indicates a decrease in billings. Scores (based on three-month moving averages) topped the breakeven 50 mark for all practice specialties: commercial/industrial, 54.0, up from 53.2 in November; residential (mainly multifamily), 51.0, up from 50.6; institutional, 50.8, down from 51.0, and mixed practice, 50.8, down from 51.6.
Housing starts (units) in December soared 17% at a seasonally adjusted annual rate from November and 41% year-over-year (y/y) from December 2018, the Census Bureau reported on January 17. Multifamily (five or more units) starts jumped 32% from November and 75% y/y, although the data are typically volatile and often substantially revised in later months. Single-family starts increased 11% for the month and 30% y/y. For the full year, total starts rose 3.2% from the 2018 total, with single-family starts up 1.4% and multifamily starts up 7.8%. Residential permits declined 3.9% for the month but increased 5.8% y/y. Multifamily permits declined 11% and 3.0%, respectively. Single-family permits slipped 0.5% for the month but increased 11% y/y. For the year, total permits rose 3.9%, with multifamily permits up 11% and single-family permits up 0.1%.